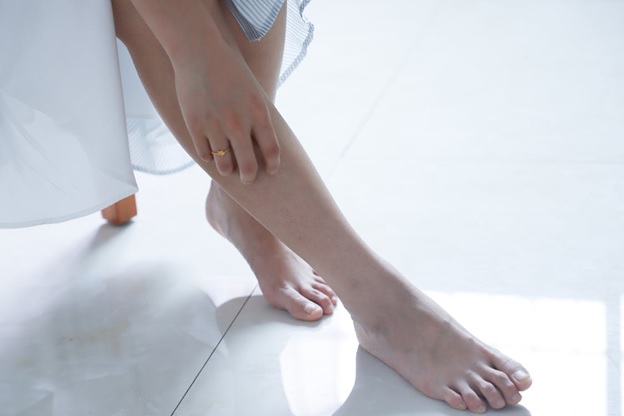 While enjoying the warmer months of the year, it's easy to overlook the humidity's effects on your feet. Summer is an excellent time to go for a quick run and engage in other outdoor activities. But the sweating and sunburn caused by the heat can trigger many foot health issues. Here are a few common summer foot problems and some tips to help you undo the damage:
Achy feet
When you start investing a lot of time in outdoor summer activities like going to the beach, woods, theme parks, and festivals, you walk over many terrains. Walking over these uneven paths can put your feet under more stress, leading to achy limbs. While we don't discourage physical activities, you should consider spreading out your summertime excursions and give your feet intermittent rest.
Sweaty feet
Hot and sweaty feet can be more dangerous than you think. When you experience clammy feet frequently, you may be at a higher risk of developing foot infections like athlete's foot, psoriasis and plantar wart. However, you can prevent these foot issues by using an antiperspirant to stop your feet from sweating excessively in summers.
Other products like socks that absorb excess moisture and botox injections that temporarily cease the functioning of sweat glands can also provide fruitful results. However, you should visit a podiatrist before opting for any surgical procedures.
Sunburn
When the sunlight hits your feet, you may experience itchiness, redness, and other signs of sunburn. The best way to prevent sunburn is by applying a good sunblock. However, if you forget to apply sunscreen, treat your aching feet to some aloe vera and cold compress to gain instant relief.
Corns and blisters
Excessive sweating and swelling in your feet may also lead to corns and blisters. Wear supportive shoes and socks to prevent these foot problems from occurring in the summer. If you're dealing with corns and blisters, cover the blisters with blister pads and the corns with unmedicated donut pads to nip the damage in the bud and get back to having your summertime fun.
Exposure to the sun can put your feet at a higher risk of infections, sunburn, and other foot problems. However, if you're dealing with such an issue, you must act promptly and visit a podiatrist to get yourself treated.
If you're looking for an experienced and highly reliable podiatrist in Miami, reach out to us at Foot and Ankle Institute. We offer effective treatment plans for heel pain, plantar fasciitis and bunions at fantastic rates.